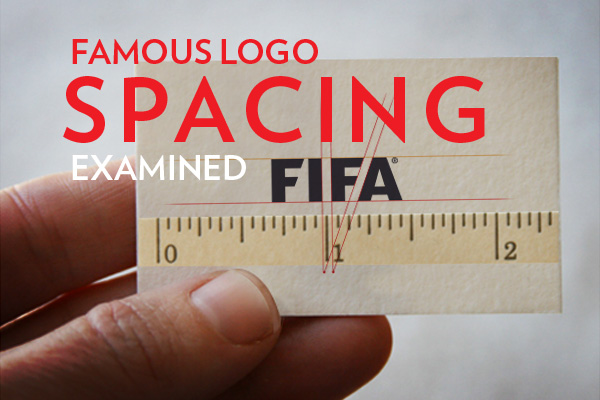 18 Famous Logos with Virtually Identical Letter Spacing
A client says "add more space between the characters" or "make the spacing tighter." How do you define this space? Is there a there a "standard range" of natural spacing between characters? It seemed to my naked eye that many famous logos had a similar range of spacing that made them approachable as brands. I wanted to know if I was right by examining and comparing logos in a unique way.
My focus was examining famous logos to determine if there was an ideal letter spacing for a logo to make it approachable.
My interest was finding logo character spacing that was "just right," not too tight and not too open. I found this spacing to be clean and approachable with no agenda to bring attention to the spacing. I called this quality of spacing "NaturalSpace."
Of course there are logos with aggressive spacing, tracked in to touch like the FedEx logo or dramatically tracked out like RIMMEL. These logos were excluded for obvious reasons – they were the opposite of the NaturalSpace candidates.
Calculating NaturalSpace
With the tracking field in our trusty Adobe Illustrator app not applicable to logotypes, I needed to find a new way to calculate space between characters. And in order to compare logos, scientific controls had to be set. This NaturalSpace (NS) would be based on character HEIGHT (H) and the average literal SPACE (S) between characters measured in points. The HEIGHT would be defined as the authentic x-height in the case of logos that were either upper and lowercase or all lower case. With logos that were all caps, HEIGHT would be defined as a quasi x-height: the height from baseline to upper most horizontal height of a character. In both cases HEIGHT was the same: the distance from baseline to the uppermost character with a horizontal top (meanline). The percentage of space between characters can be found using this formula: S ÷ H = NS.
All the logos below have virtually the same spacing – ranging from 15% to 20% natural spacing between characters. The 5% difference in spacing is basically imperceptible to the naked eye.
 Ally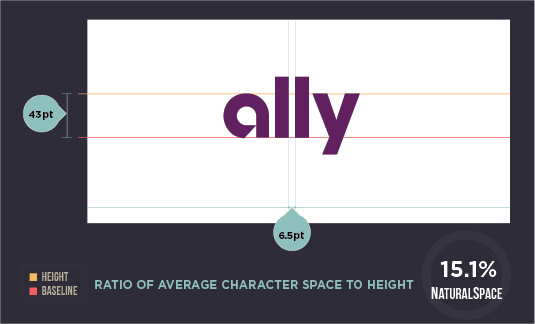 Smart TV
Pepsi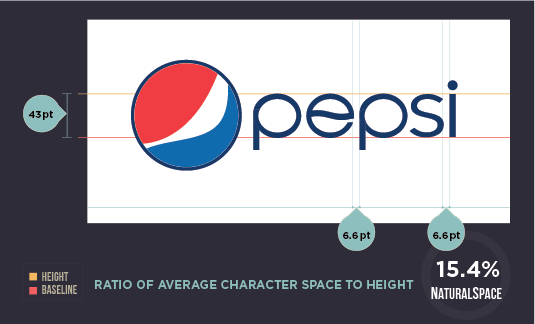 Amazon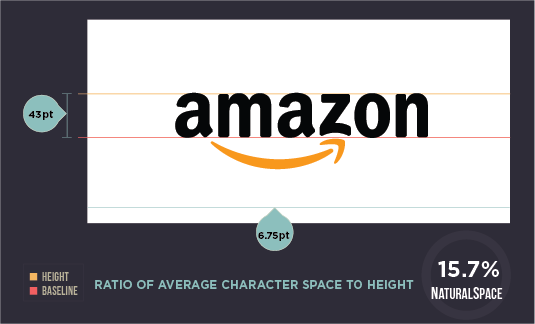 VISA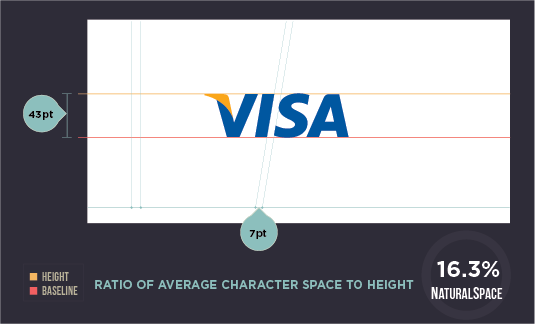 Adidas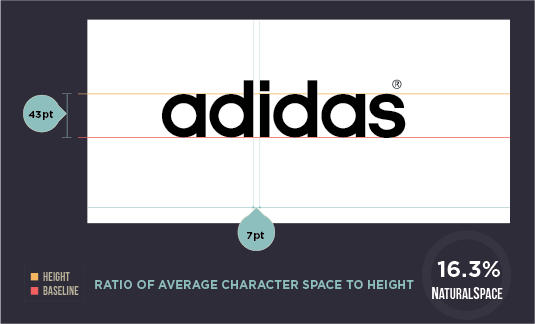 Nikon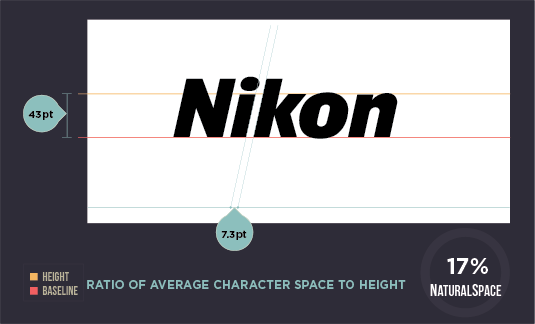 Crocs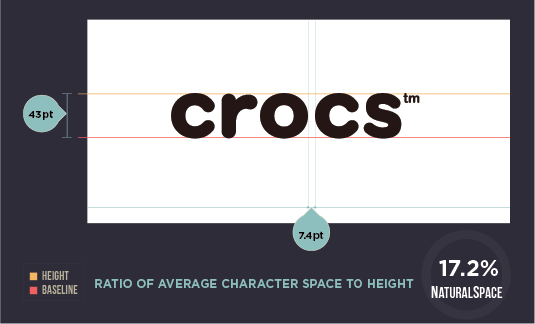 Esurance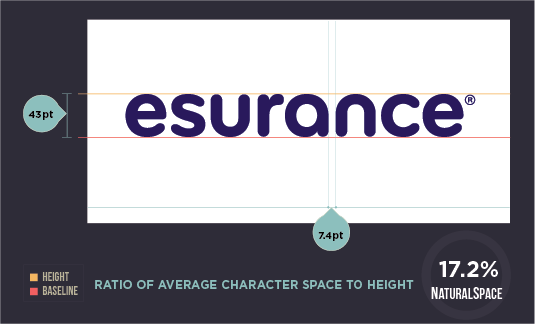 Microsoft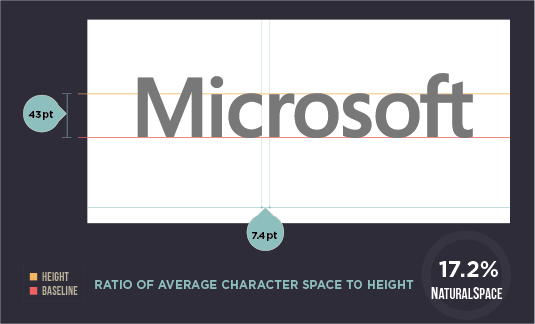 Toyota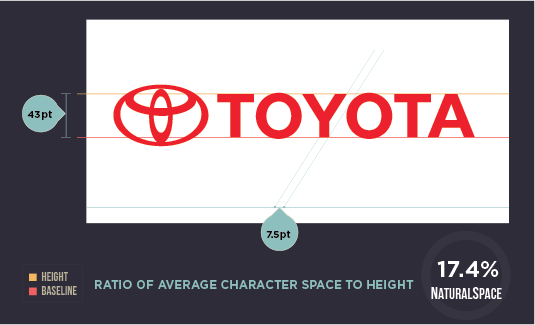 Walmart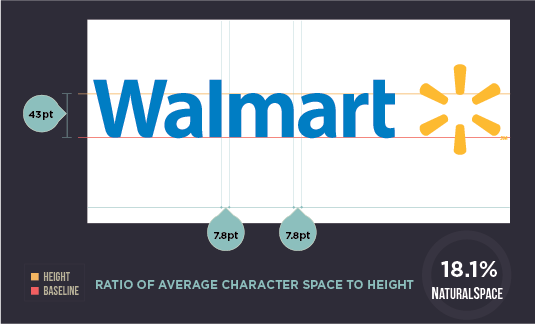 Citi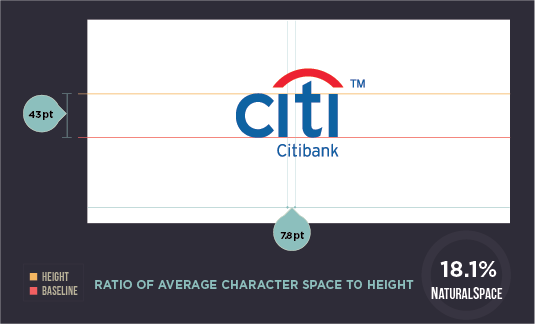 Kohl's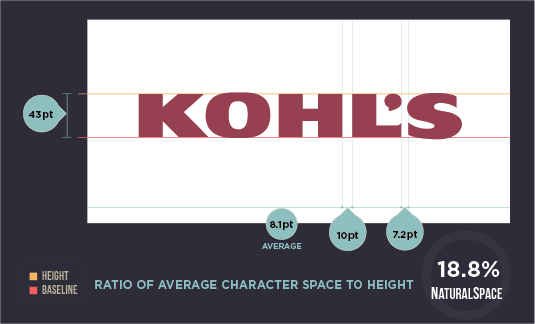 Nissan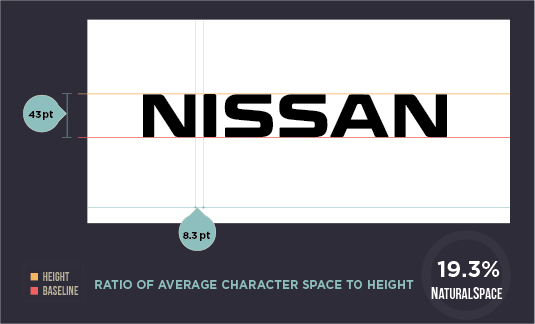 Hugo Boss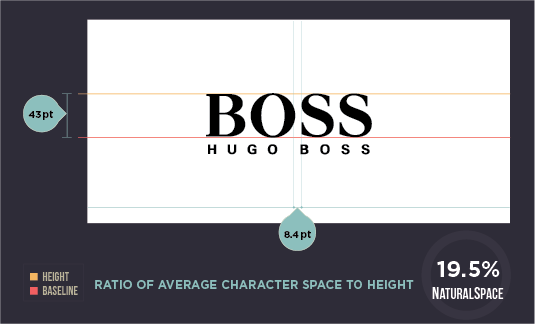 Fifa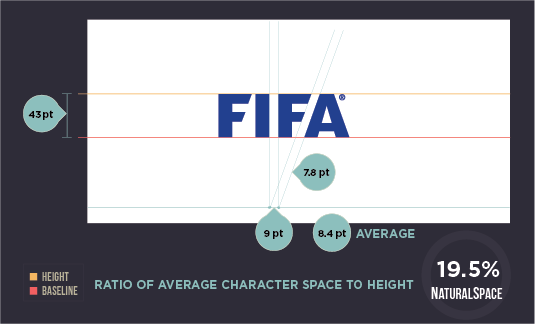 Comcast