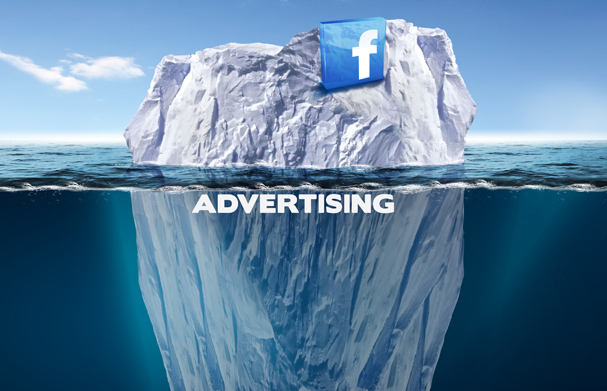 Brand Building and Facebook Ads: What the DIYer Needs to Know
Before we get into the nitty gritty of the Facebook ad platform, let's examine if you should be using Facebook to build your brand in the first place. It's really common to look up a "do Facebook ads work" article in your favorite search engine and see a split in results. Some people will post that it worked, some people will post that it was a waste of money. That is explained relatively easily.
Two things are at play. 1. Facebook ad campaigns are not for everyone. If for example, you run a bakery or sell low priced items online – it would be a good fit. If you are a consultant or offer business to business services, it's likely a waste of money and you are better off on LinkedIn, if you want sales results. Stop and think about that for a minute. 2. If your business is a good fit for Facebook Ads, but you aren't achieving results, you may not be using their ad platform correctly. If you fall into this camp, read on.
Yes My Business Should Be Using Facebook Ads, Now What?
Similar to Google AdWords, Facebook uses the words "easy and effective" in their advertising to the masses (ironically in their AdWords ads). Their landing pages suggest that anyone can type a bit of ad copy, grab a cool image, set a budget, and become a success. As one person recently said to me "I think I need a college degree in Facebook's advertising platform in order to use it properly." How did we get from "easy and effective" (Facebook's words) to needing a degree to use their platform?
Facebook Advertising Case Study Categories
1) The demographic that says Facebook ads boost ROI.
2) The demographic that says the ads don't convert and/or most of the engagement is ghost accounts or interactions with no value (the audience just liked the ad image, not the product/service).
3) There's a third "lost" demographic who's goals didn't align with what Facebook ads do best in the first place.
Do Facebook Ads Work? Yes and No.
People are not on Facebook to shop or do business. Yet, the most successful Facebook advertising stories come from businesses selling "a thing" that is modestly priced. If you are not selling a thing with an irresistible offer, then realize your road is much tougher to achieve Facebook ad success. And if you also don't know the details of the ad platform, then you have virtually no chance of success.
While the Google Adwords space could not be more different from the Facebook space, they do have one thing in common, if you don't leverage the ad platform correctly, you'll wast your money. AdWords over the years has become so dense and granular that their reps call eligible account holders during the course of the year to help them optimize their ads. As a recipient of those calls, I've actually learned a lot. With Facebook though, good luck getting any information about increasing ad performance. It wasn't until after about the 40th or so email exchange with them, that they finally said anything remotely close to helpful or informative. Their "support" is literally another story altogether.
We all know how you need a catchy headline, great image and enticing call to action to succeed with Facebook ads. But how do you get your ad out to your target audience when it's not your warm audience (people who already liked your page)? How do you get new authentic engagement when you are trying to increase brand awareness to influencers rather than selling a thing? This is where we strongly disagree with Facebook's ad pitch to us all. It's not "easy" and it's complex to achieve "effective" results.
The Facebook Ad Platform: Reaching Your Audience
BUDGET
With AdWords, you are bidding for clicks. In other words you know it's a competition. Facebook advertising is a competition, too. Most people don't quite realize that. Their interface tells you / suggests to you, that you can send a boosted post or ad out for $5.00 a day. You think you've hit the lottery – finally advertising you can afford. Those ads will be fast-tracked to individuals outside of your target audience or even to ghost accounts. Our tests and experience, and even Facebook's written feedback to us, confirms this fact. Your low budget essentially just diluted your brand, because the people that interacted with it have no investment with your company (at best, they liked your pretty picture).
When your target audience is, for example, aged 25-55 in the United States, you've positioned yourself in a very competitive market. You have a potential reach of over a million people and if you have a planned budget of $5.00, you will need to consider one of two options 1) either increasing your budget or 2) restricting the size of your target audience.  "We suggest that for an audience of 750,000 to 2 million a budget closer to $25.00 a day minimum. Of course the cost can fluctuate and there is no exact price; however we have seen more success with these budgets," said our Facebook rep. This is Facebook saying, if you don't have the budget, your ad will fall into the field like a lame arrow long before the target.
INTEREST/BEHAVIOR TARGETING
Because in most cases you do not want to put Interest and Behavior Targeting together, Facebook suggests utilizing either category within an ad set but not both.
INCOME
There is no criteria field for users to enter an income, which means this information is collected outside of Facebook. Because of this, consider using industries, work, or other demographics as an alternative to using the income feature. In other words this option that Facebook offers, like the $5.00 A Day Facebook Value Ad Meal, is misleading and useless.
CUSTOM AUDIENCES
This is as close to a slam dunk as you can get with Facebook advertising. Honestly, the rest is a bit of a gamble. If you have a contact list of email and/or phone numbers of people who you have worked with in the past, you can upload this information to Facebook in order to search for active profiles. You can also use the list to create lookalike audiences. You'll need to set up the POWER EDITOR first. Many Facebook ad experts recommend the custom audience for now obvious reasons.
CUSTOM LOCATIONS
Ads that you create are shown only to users within your chosen targeted locations, interests, and behaviors settings you chose.  As these users like your ad – and your page – this ad engagement is subsequently seen by their friends who can then also like your ad or page.  As their friends may reside outside of your targeted locations, your ad and page may receive likes from outside your targeted locations. You are not billed for those who see your ads outside of your targeted locations as a result of organic reach.
SUMMARY: Ignoring Facebook's low budget campaign options is key. Ignoring Facebook's Income option when setting your campaign is key. Not mixing Interest and Behavior Targeting together is key. And if you can take the time and research to make a custom audience, that's your best chance at success. Leveraging the best custom features for your particular business will determine the success of your ad. Sounds easy, right?
+ + +
The following details are meant for the dedicated marketer. This is where using Facebook advertising gets more granular.
Advice from Facebook:
Optimizing the Structure of Your Ads, Ad Sets, and Campaigns to Help Drive the Best Results for Your Advertising Efforts
CREATING CAMPAIGNS
Create a separate campaign for each of your objectives, such as likes for your page or clicks to your website. While you have no control over the budget or audience of your ads at the campaign level, these campaigns are useful for organizing all of your ad sets with the same objective into one place.
ORGANIZING AD SETS BY AUDIENCE SEGMENT
All ads within each ad set will target the same audience. You can have multiple ad sets within a campaign, each targeting a different audience to meet the campaign's overall objective. Allocate your budget to each ad set depending on how important the audience of that ad set is to your campaign's objective. Finally, compare the performance of your ad sets to determine which of your audiences is responding best to your ads.
TESTING ADS IN THE SAME AD SET
Create multiple ads within each ad set using different images, links, video, or text. After a while, you should be able to identify which ad delivers the best results. Because our system automatically begins to optimize for the ads that have the best performance within each ad set, maintaining this organization makes reporting and determining success much easier.
NUMBER OF ADS IN AN AD SET
Have a handful of ads, but no fewer than three, in each ad set so that you can test the ads against one another and so that the Facebook system has the ability to optimize the performance of your strongest ads. If you do have a greater number of ads in your ad set, you may find that some ads tend to emerge as top performers while others may receive low distribution in comparison. If this happens in your ad set, you may want to consider pausing the ads that aren't performing as well as the top performing ads.